Dragging yourself through the day, trying to stay awake and focused, but it's just not happening? Need an energy boost, but don't want to resort to sugar-laden energy drinks full of chemicals? Meet your new bestie, Remedy KICK. This all-natural energiser is made with green coffee bean and ginseng, two renowned ingredients for their energy-boosting properties. Plus, it's packed full of delicious blackberry flavour with no sugar, for real, so you can say ditch the toxic energy for good!
Sale price
$30.00
Regular price
Unit price
per
FREE SHIPPING ON ALL ORDERS
Tasting Notes

Looking for a delicious way to enjoy your favourite summer fruit? Then look no further than Remedy K!CK Blackberry. Made with all-natural blackberry and a touch of blackcurrant, this light and crisp drink is perfect for quenching your thirst and keeping you energised. And with its bittersweet taste and hint of caramel and vanilla, it's sure to become your new go-to bevvie.
View full details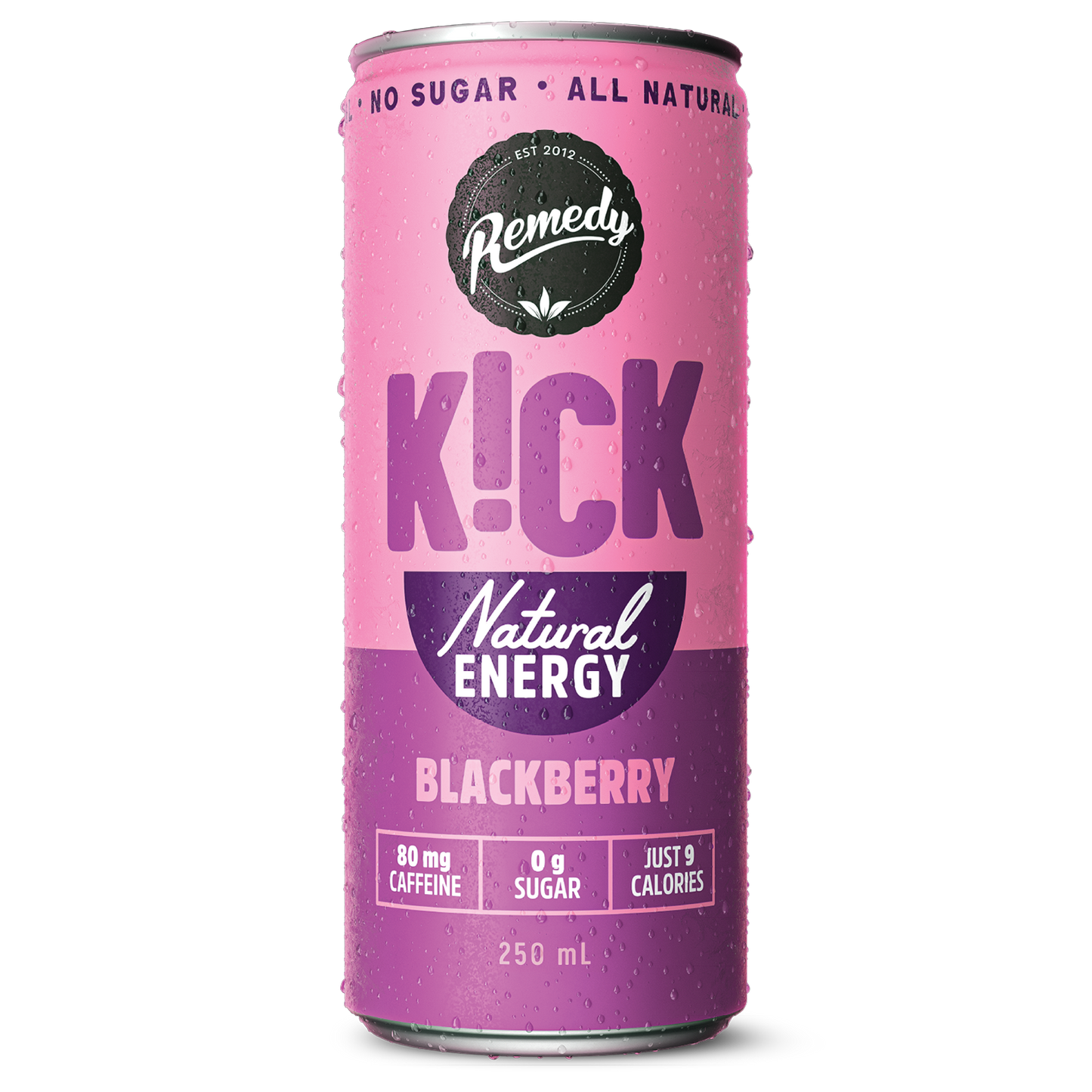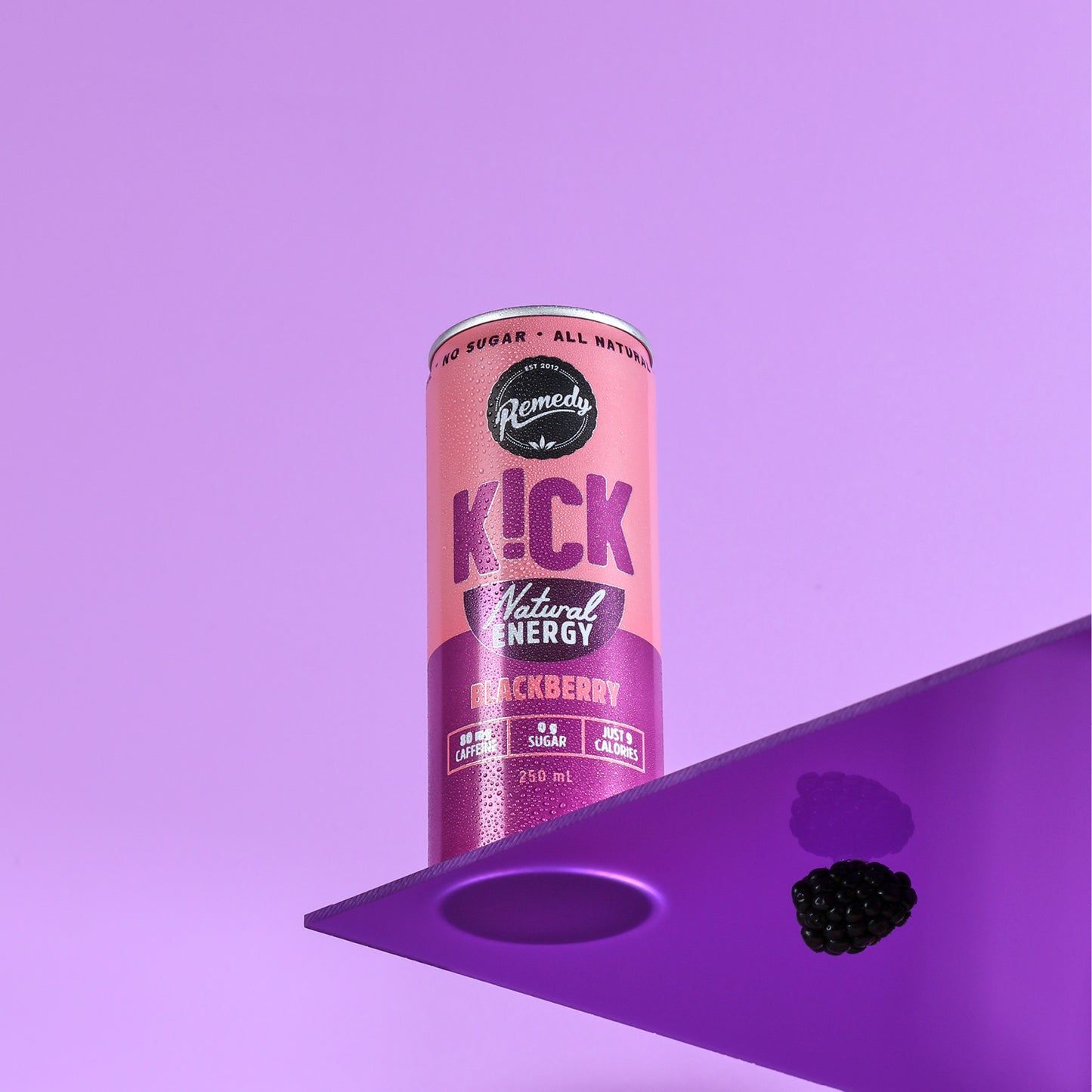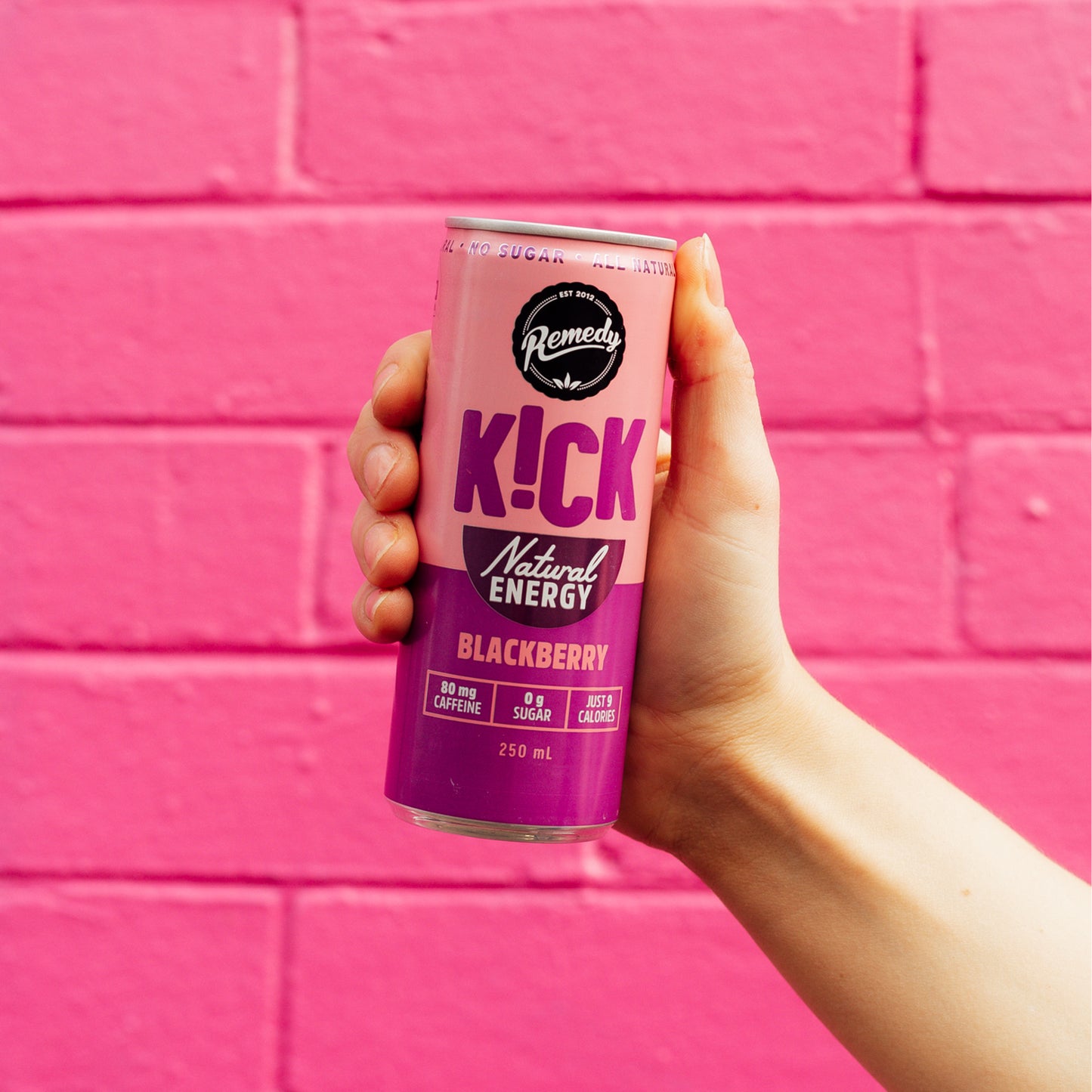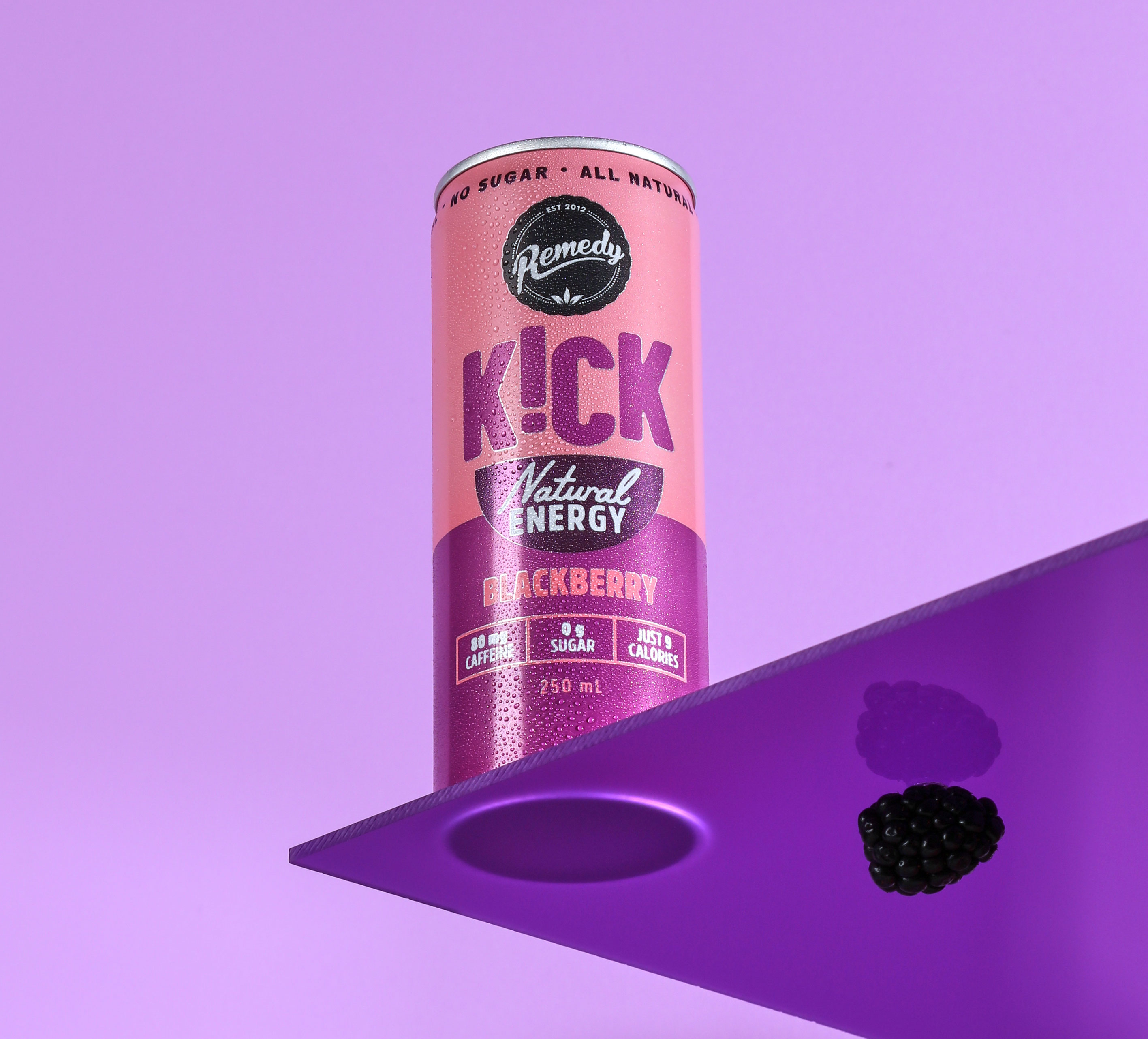 THE JUICY DETAILS
How much caffeine does Remedy KICK contain?

Remedy KICK contains 80mg per 250ml can, which is the same caffeine hit as a cup of coffee!
Where does the energy come from?

Remedy KICK is made from only the best all natural ingredients. Green coffee bean delivers a smoother, more enduring energy hit. Nothing hidden, nothing artificial.
Why is Remedy KICK a better alternative to other energy drinks?

Remedy KICK is packed with goodness! You'll get all the benefits of our superior kombucha brew; live cultures, antioxidants and organic acids with no sugar, for real.
When should I drink Remedy KICK?

In the AM: Remedy KICK is the perfect bevvie to put a pep in your step first thing. Chock full of live cultures and antioxidants, try it for a fruity start to your day.

The 3pm slump: It's a thing. Instead of reaching for a cheeky bar of chocolate or another coffee, why not try a Remedy KICK. No guilt here, just a refreshingly natural energy hit.

You're busting a gut at work or play: You're out and about trying to get 'it' done or pulling a late one because you've got an exam or work presentation. Put down the artificial energy and reach for the Remedy KICK, we say!

Sub out traditional energy drink: Got the jitters from one too many? We get it. We're no saints either but try a Remedy KICK instead and see how you go…we guarantee you'll be feelin' better for it!
GREAT READS
So you want the dirt on all things Remedy, huh? Well, you've come to the right spot. We're spilling the beans, or should we say, spilling the tea (get it) - on our blog. You'll find the juicy gossip on what's going down at Remedy HQ, the lowdown on all our tasty bevvies and, to top it off, some freakin' delish recipes.
EXPLORE THE BLOG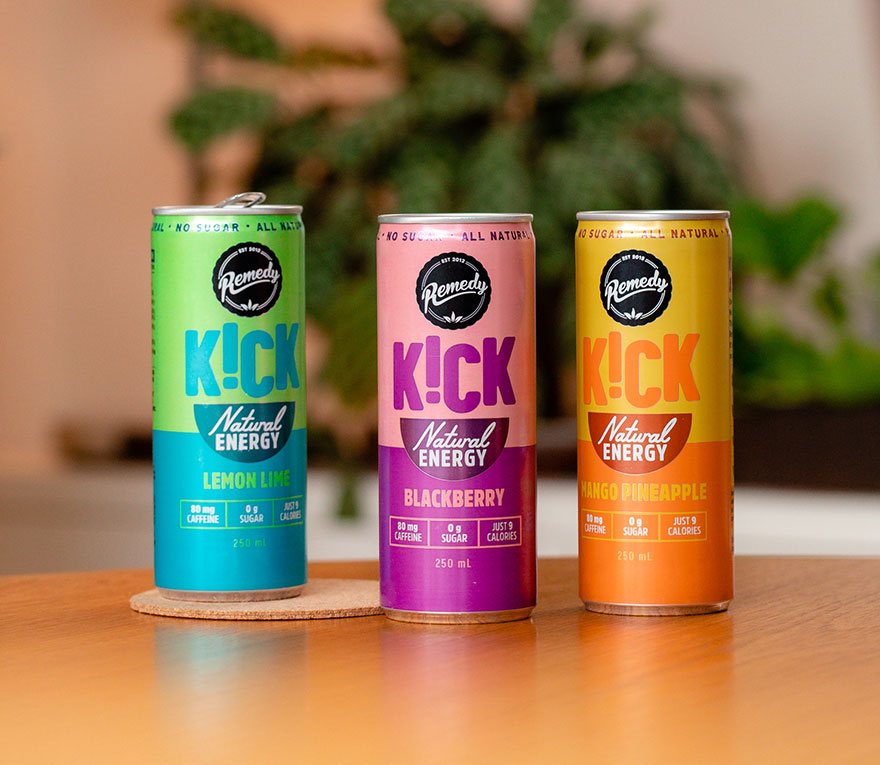 Remedy Nutritionist Jacqueline Alwill has laid out seven hacks to help you boost your natural energy.
Remedy Nutritionist Jacqueline Alwill has laid out seven hacks to help you boost your natural energy.