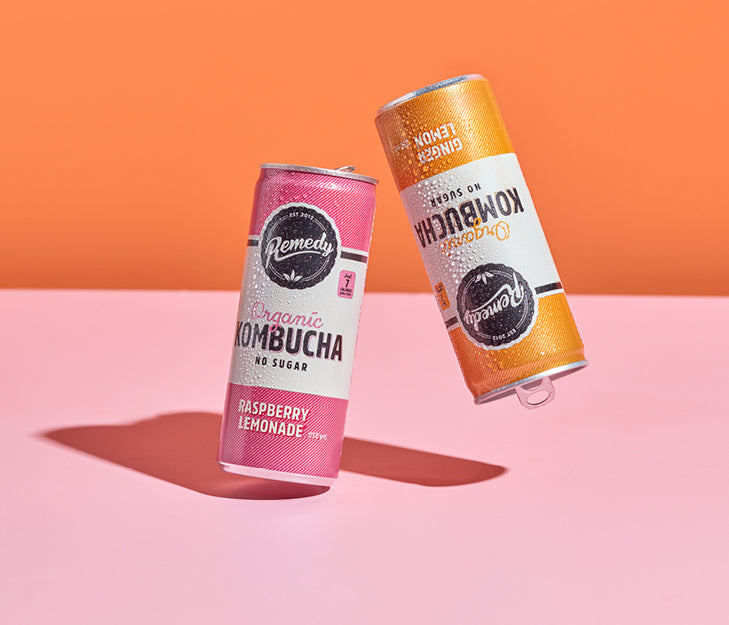 NEVER RUN OUT OF REMEDY
Ready to commit and make this official? Become a Remedy subscriber and get your favourite bevvies delivered directly to your door on the regular! Choose either a weekly, fortnightly or monthly subscription, and you'll save 10% off each order with free shipping Aussie-wide. Never let your fridge run low or get FORO (fear of running out) again.

Save 10% on every order

Skip, cancel or swap at any time

Free shipping on all orders
SUBSCRIBE NOW
FIND YOUR REMEDY
KOMBUCHA
SODALY
KICK
SWITCHEL ACV
SHOTS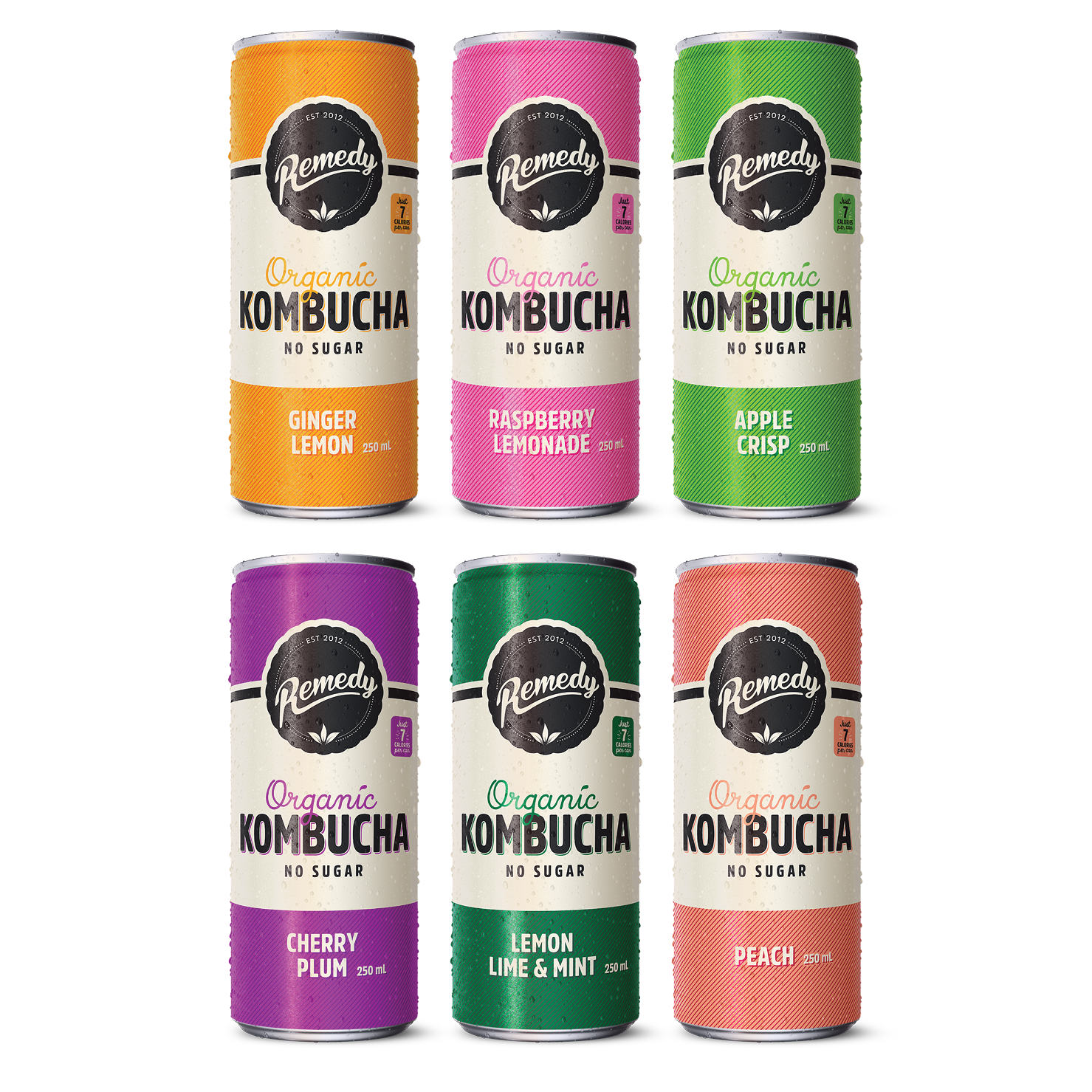 Remedy Kombucha Mixed Case
Fickle about your fav flavs? Not sure which Remedy Kombucha to commit to? We got you with Remedy Mixed Cases! Kick your taste buds into hyperdrive and work your way through the Remedy range.
Choose a flavour:
Remedy Kombucha Mixed Case
Remedy Kombucha Ginger Lemon
Remedy Kombucha Fruity Faves
Remedy Kombucha Raspberry Lemonade
Remedy Kombucha Orange Squeeze
Remedy Kombucha Passionfruit
Remedy Kombucha Wild Berry
Remedy Sample Pack
Remedy Kombucha Mango Passion
Remedy Kombucha Lemon Lime & Mint
Remedy Kombucha Cherry Plum
Remedy Kombucha Pink Apple
Remedy Kombucha Peach
Remedy Kombucha Apple Crisp
Remedy Kombucha Watermelon & Mint
Choose a flavour:
Remedy Sodaly Mixed Case
Remedy Sample Pack
Remedy Sodaly Raspberry
Remedy Sodaly Passionfruit
Remedy Sodaly Blood Orange
Remedy Sodaly Lemon Squash
Remedy Sodaly Lemon Lime Bitters
Remedy Sodaly Guava
Remedy Sodaly Orange
Choose a flavour:
Remedy KICK Mixed Case
Remedy Sample Pack
Remedy KICK Lemon Lime
Remedy KICK Mango Pineapple
Remedy KICK Blackberry
Choose a flavour:
Remedy Switchel ACV Blood Orange
Remedy Sample Pack
Choose a flavour:
Remedy Shots Digestion
Remedy Shots Energy
Remedy Shots Immune+
Remedy Shots Sleep
Remedy Shots Mixed Case
View full details
INTRODUCING SOME OF OUR FAVES
SUBSCRIPTION FAQs
I've got too much in the cupboard, can I skip my next order?

Absolutely! Login to you account, navigate to your subscriptions, and just skip your next order. Easy peasy!
Can I change my subscription product/s?

Seen the Sodaly from across the room and want to give it a try? We get it, you're only human. Simply login to you account and select 'change product' under the tab.
How long does delivery take?

We despatch orders daily, so your bevvies should be with you within 3-7 business days.
What are my payment options?

With the exception of Afterpay, all payment options are accepted!