A healthy version of a certain orange fizzy from childhood. Juicy, intense and tangy with just a touch of tartness, this is a smooth, full bodied bevvie with bold and beautiful flavours that favour the brave and the thirsty.
Sale price
$49.00
Regular price
Unit price
per
FREE SHIPPING ON ALL ORDERS
Tasting Notes

Remember that orange fizzy you used to drink as a kid? Delicious, super juicy, tangy, and smashable right? Well, that drink has taken a good hard look at itself, gone on a self-improvement course and come up trumps: it's healthier, tastier, and even better(er) for you. No really. It IS new and it IS improved. With a bold burst of blood orange in every mouthful, smash this thirst-quenching citrus bomb and take a trip down memory lane minus the sugar shakes.
View full details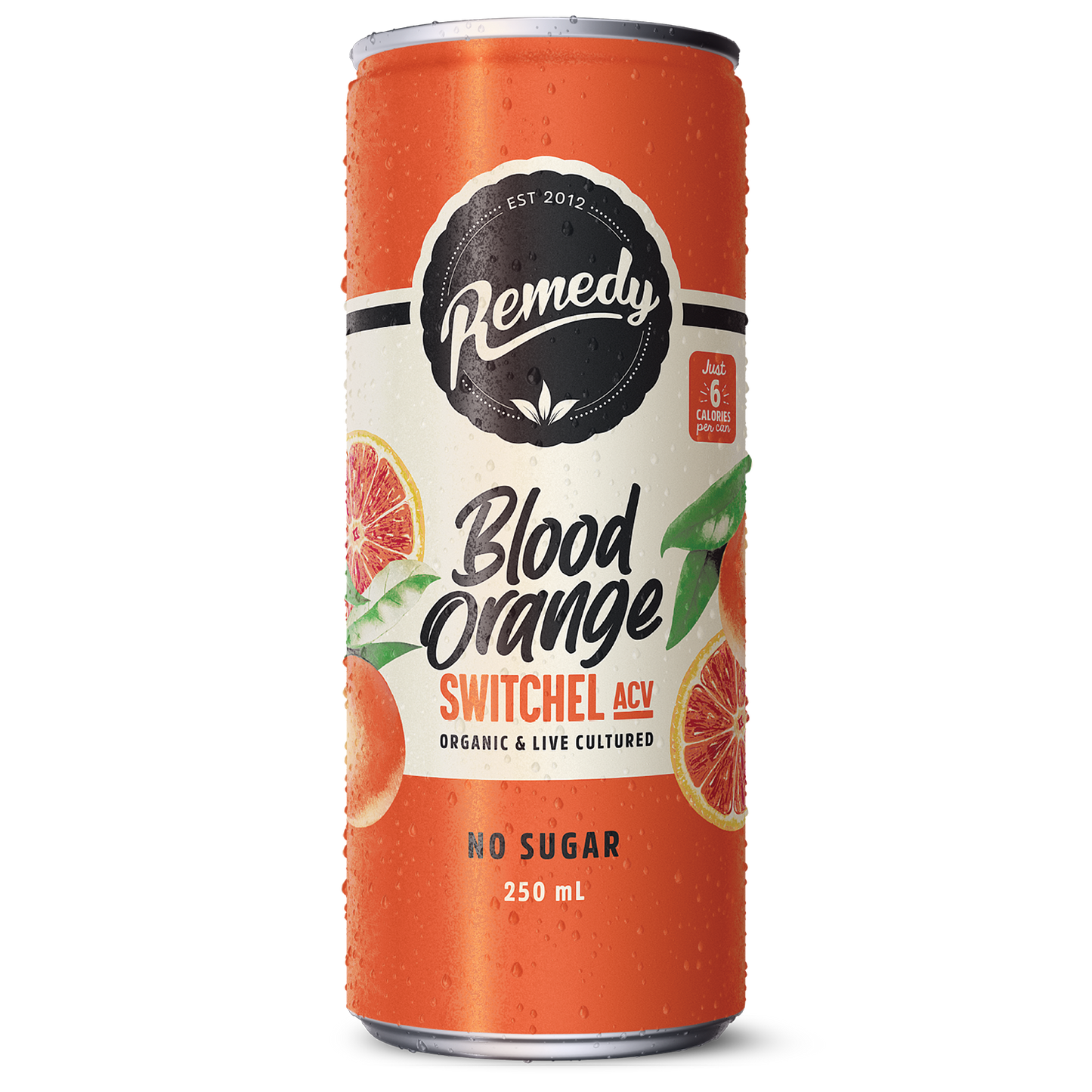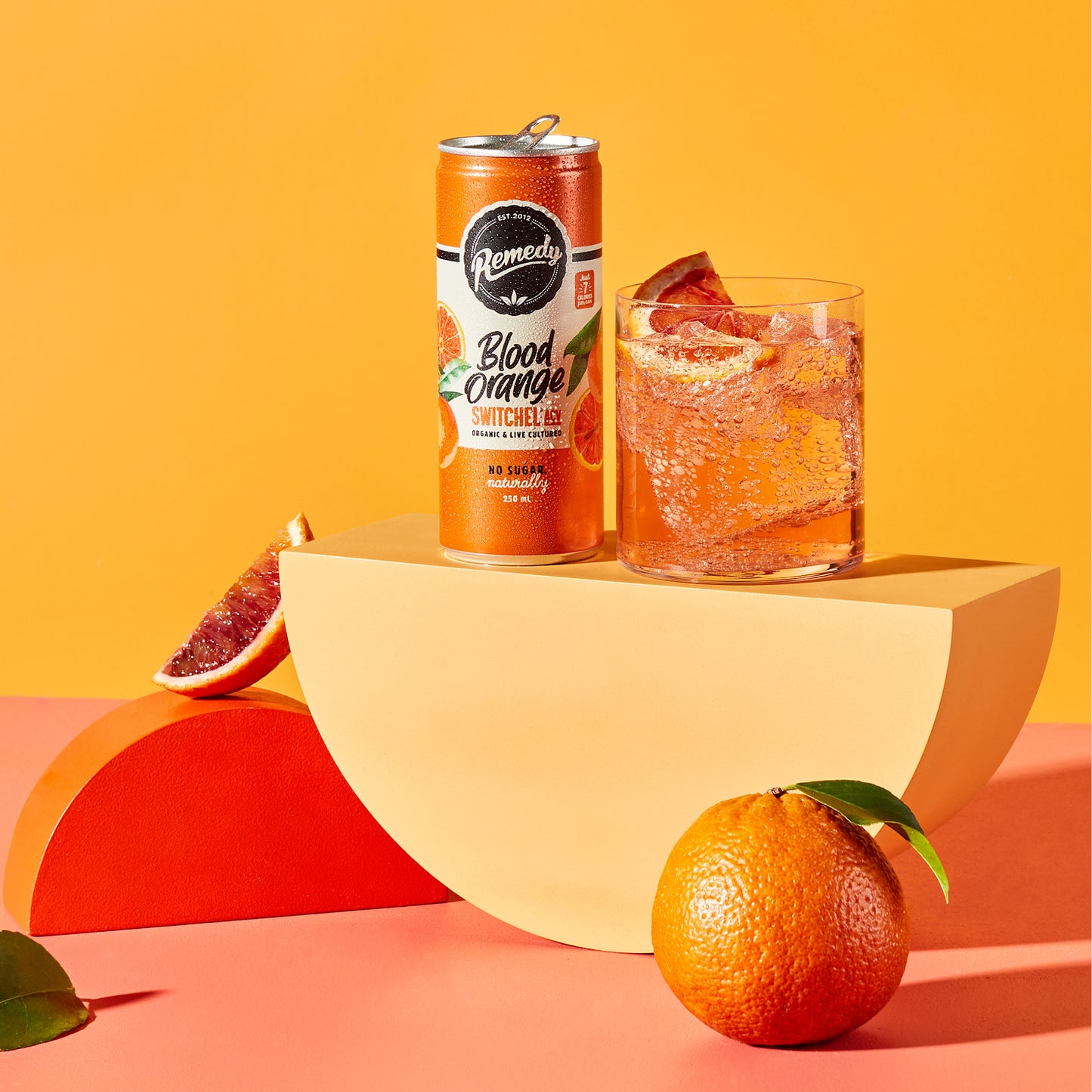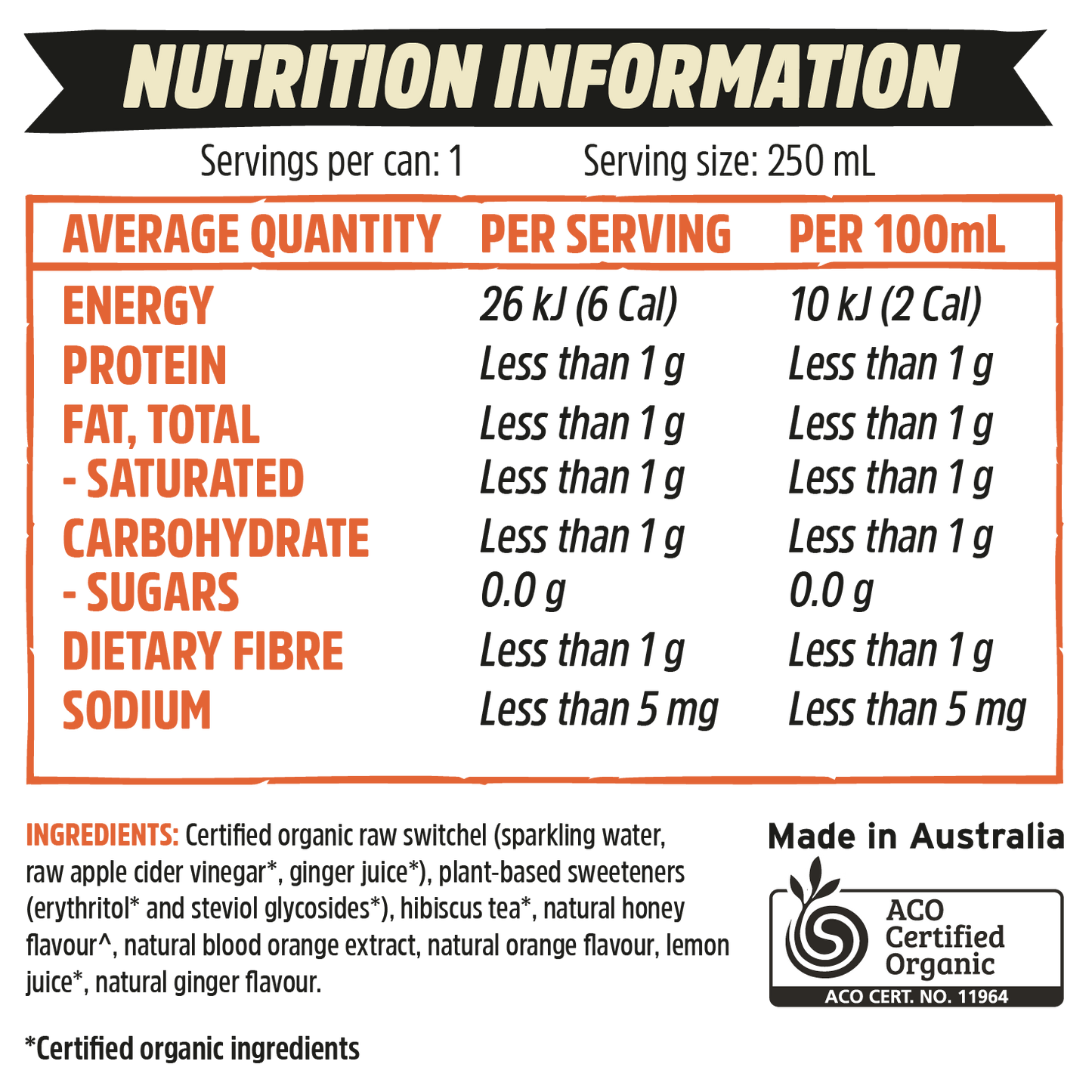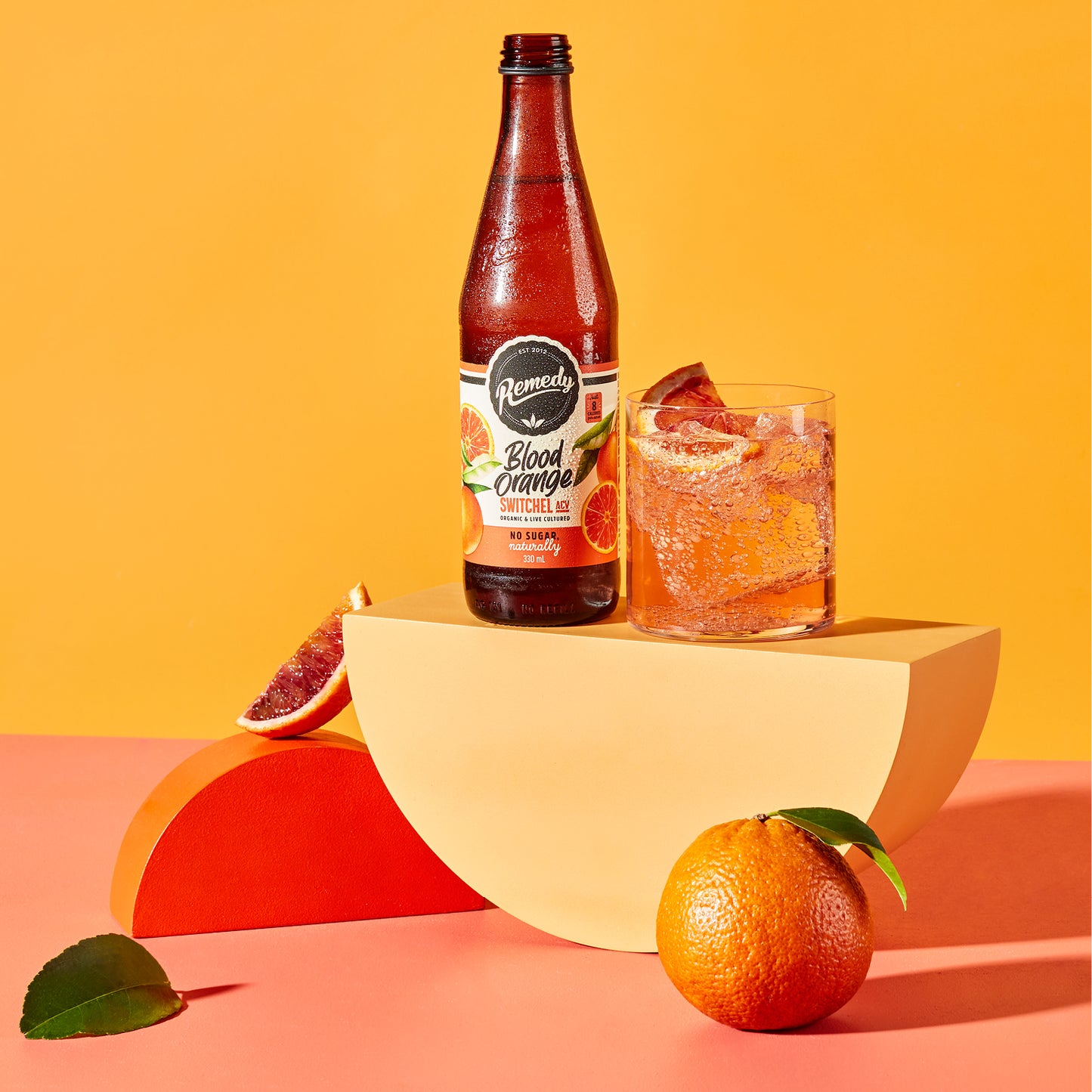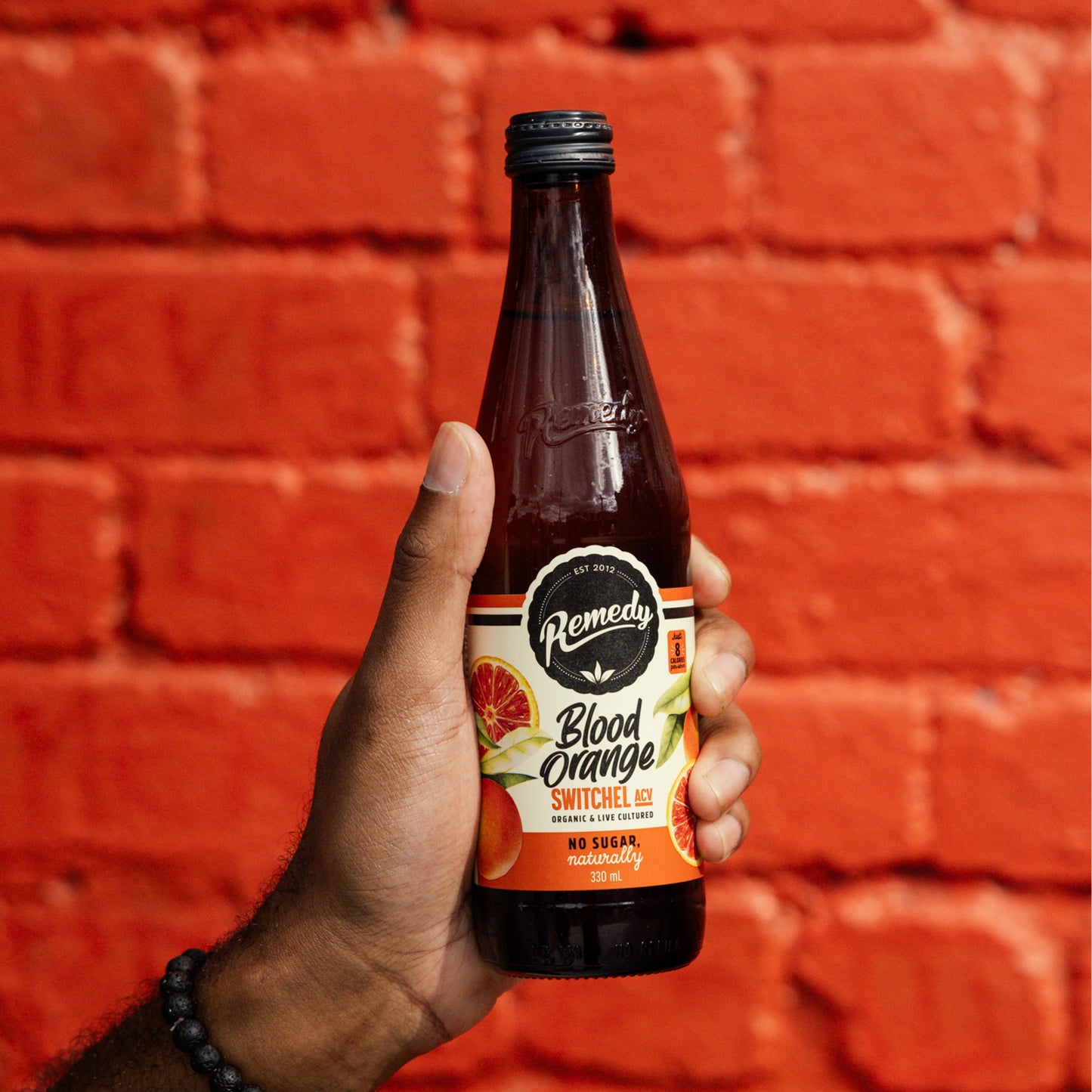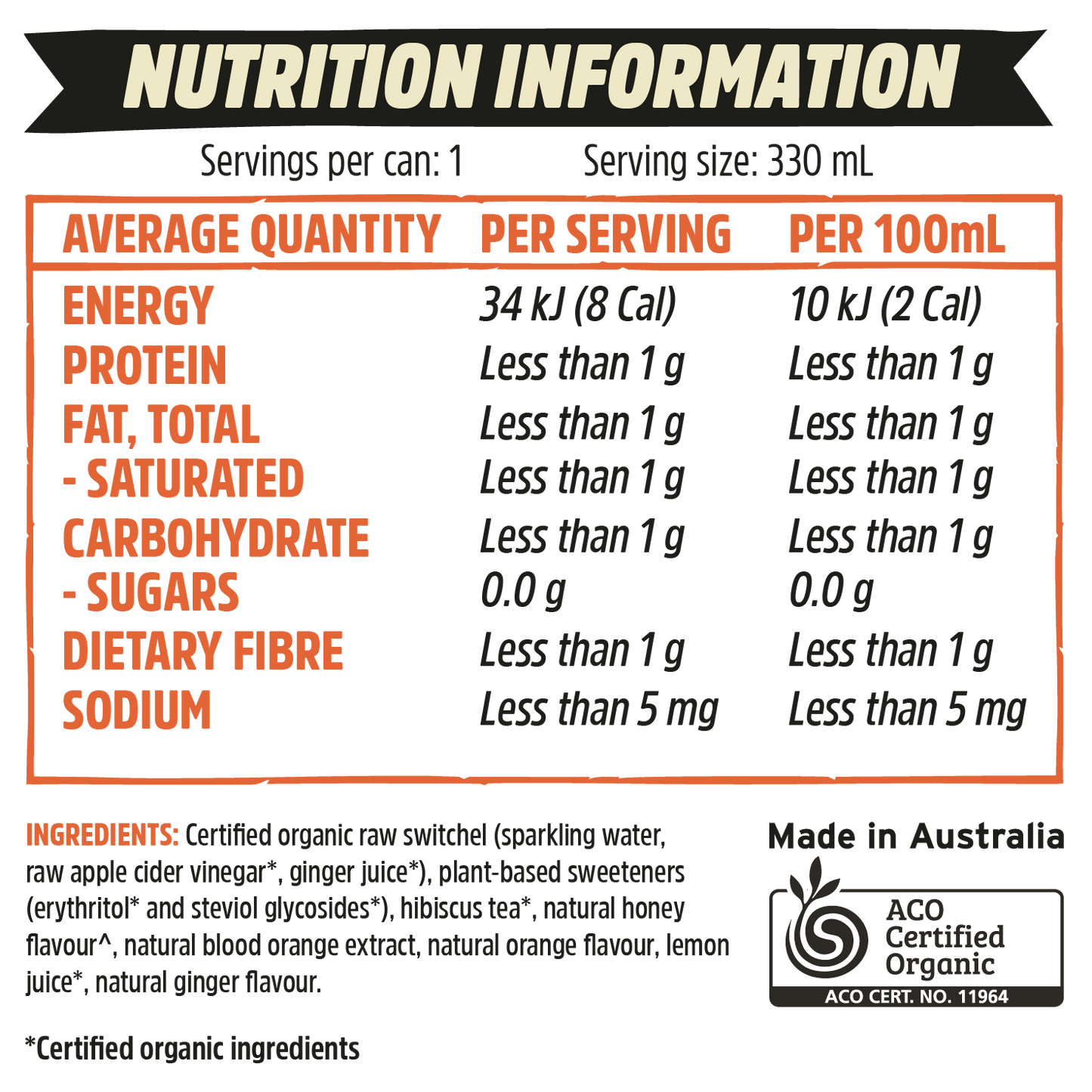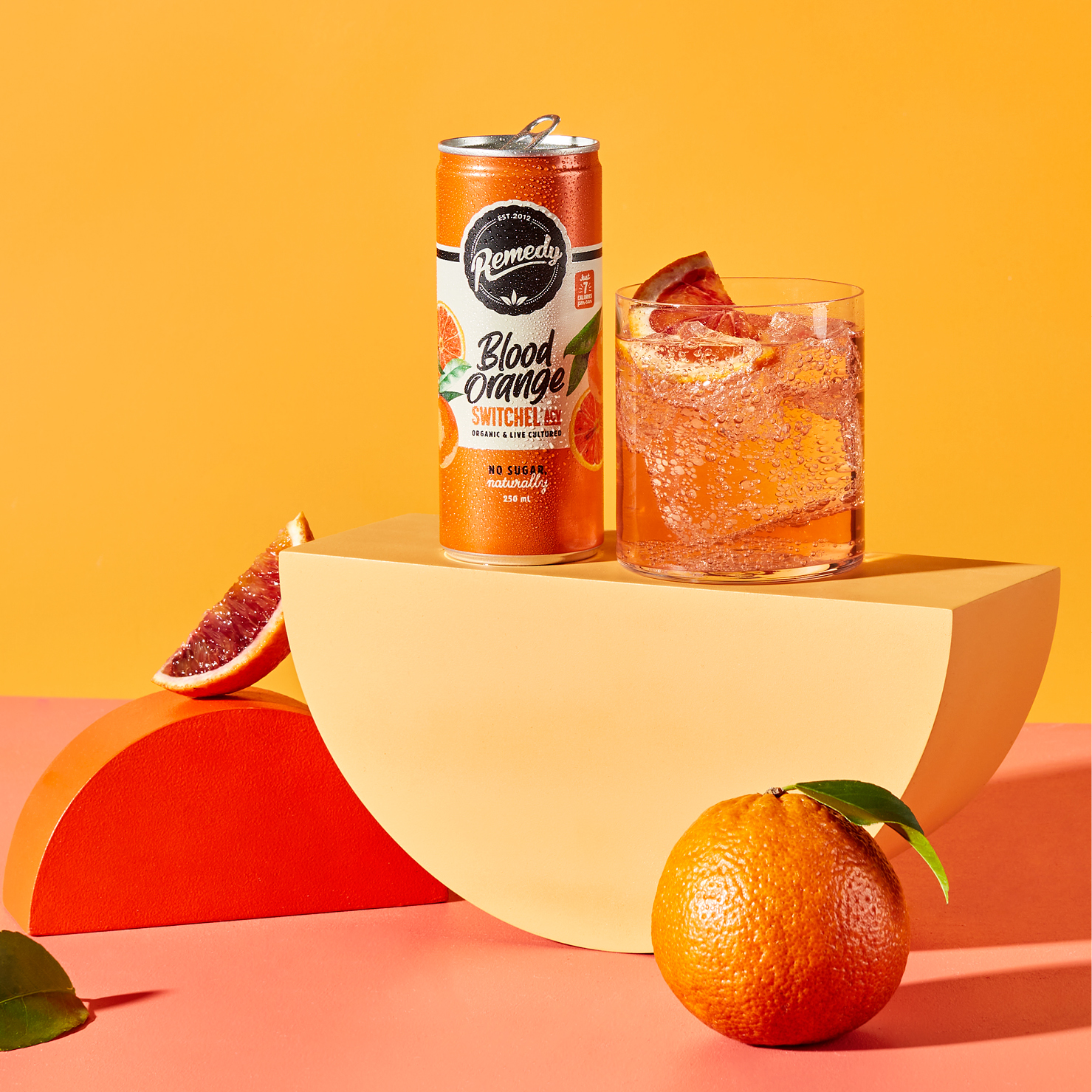 THE JUICY DETAILS
What does Switchel ACV taste like?

Switchel ACV has what we like to call the taste trifecta: a little sweet and a touch sour, with a slightly spicy kick.
What's the deal with sugar in Remedy Switchel ACV?

Remedy Switchel ACV is made using organic apples (which as you know, contain sugar!). These apples are naturally fermented, and in this process all of the sugar is converted into organic acids, producing a delicious raw apple cider vinegar that has no sugar, for real. We then pair this with the fiery, fresh ginger to make the most delicious ACV drink goin' round.
Switchel ACV vs Kombucha, what's the diff?

Both bevvies are made the traditional way, are packed full of goodness and have no sugar, for real. But one is made from apple cider vinegar and the other, from tea! Switchel ACV is made from a base of raw apple cider vinegar, paired with real organic ginger and a hint of honey. It's fizzy, a little fiery and bursting with tasty full-flavoured goodness. Whereas Remedy Kombucha is made by fermenting green and black tea using a long-aged brewing process. The result is the tastiest kombucha going around that's packed with antioxidants, organic acids and live cultures.
Is Remedy Switchel ACV vegan-friendly?

Yes! We have worked with our amazing suppliers to source a high quality, all-natural and cruelty-free 'honey' flavour that could be used in our Switchel ACV brew to ensure it was vegan-friendly and suitable for everyone to consume.
GREAT READS
So you want the dirt on all things Remedy, huh? Well, you've come to the right spot. We're spilling the beans, or should we say, spilling the tea (get it) - on our blog. You'll find the juicy gossip on what's going down at Remedy HQ, the lowdown on all our tasty bevvies and, to top it off, some freakin' delish recipes.
EXPLORE THE BLOG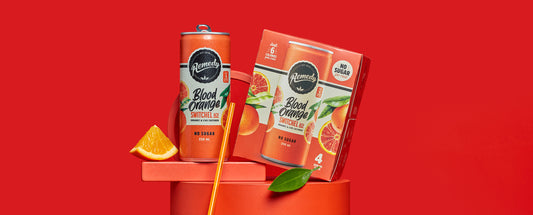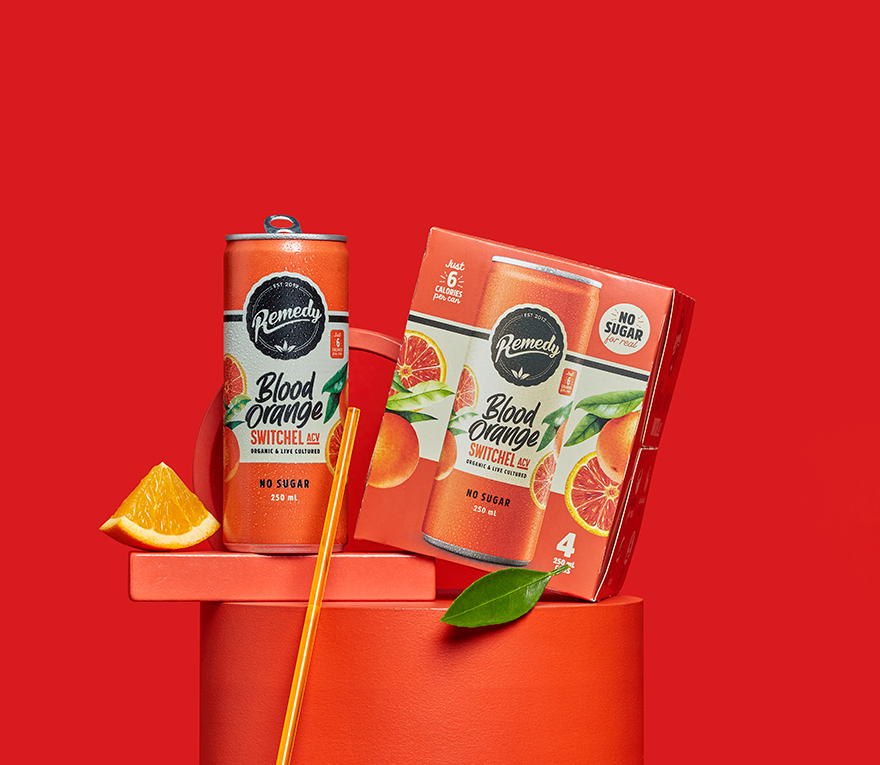 What makes this classic bevvie oh so good? Let's break down the ingredients behind Remedy Switchel ACV.
What makes this classic bevvie oh so good? Let's break down the ingredients behind Remedy Switchel ACV.