Thought the HSP had nailed the holy trinity? Well we've got news for you! Our Remedy Shots Mixed Case contains a mix of our three totally chuggable shots that can give your immune system a boost, ease your digestion and give you an energy kick quicker than you can say, "It's 3pm". Keep a stash in the cupboard or fridge at home, in your work drawer or even your bag for a little sneaky yet wholesome shot of goodness on-the-go.
Sale price
$40.00
Regular price
Unit price
per
FREE SHIPPING ON ALL ORDERS
Tasting Notes

Packed with the perfect blend of delicious and functional ingredients to provide you with a direct hit of goodness. Immune+ is citrus to the max! This flavour can be likened to the crowd favourite lemon and lime cordial. Full of juicy lemon and lime flavour with notes of fragrant lemongrass. Energy packs a flavour punch with all-natural strawberry, raspberry and blackberry. Expect juicy, jammy, berry flavours with subtle notes of vanilla and caramel. Over indulged? Our Digestion shot has you covered. The spicy ginger kick, and fresh zing of acidity from real, raw apple cider vinegar is balanced out with subtle hints of lemon and honey.
View full details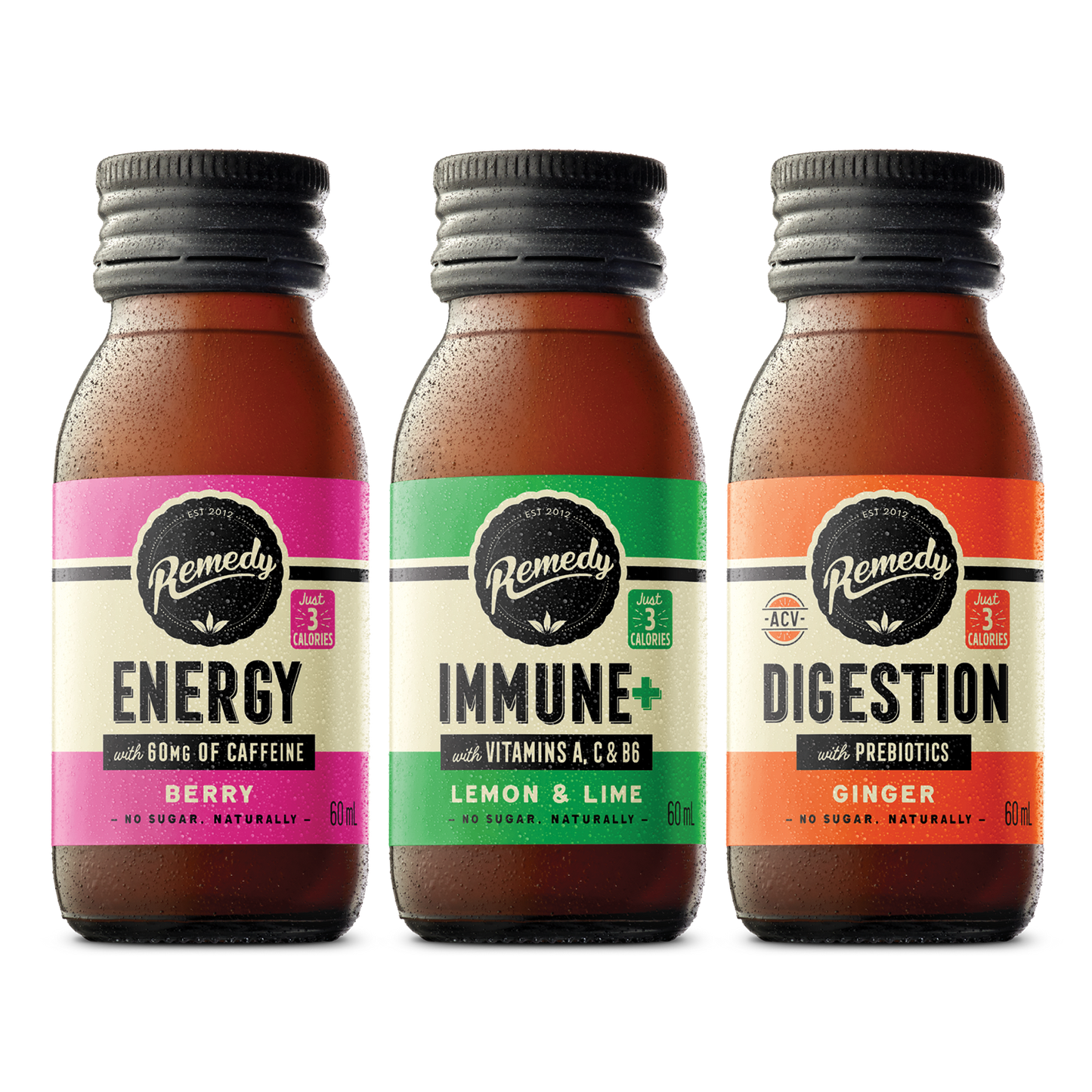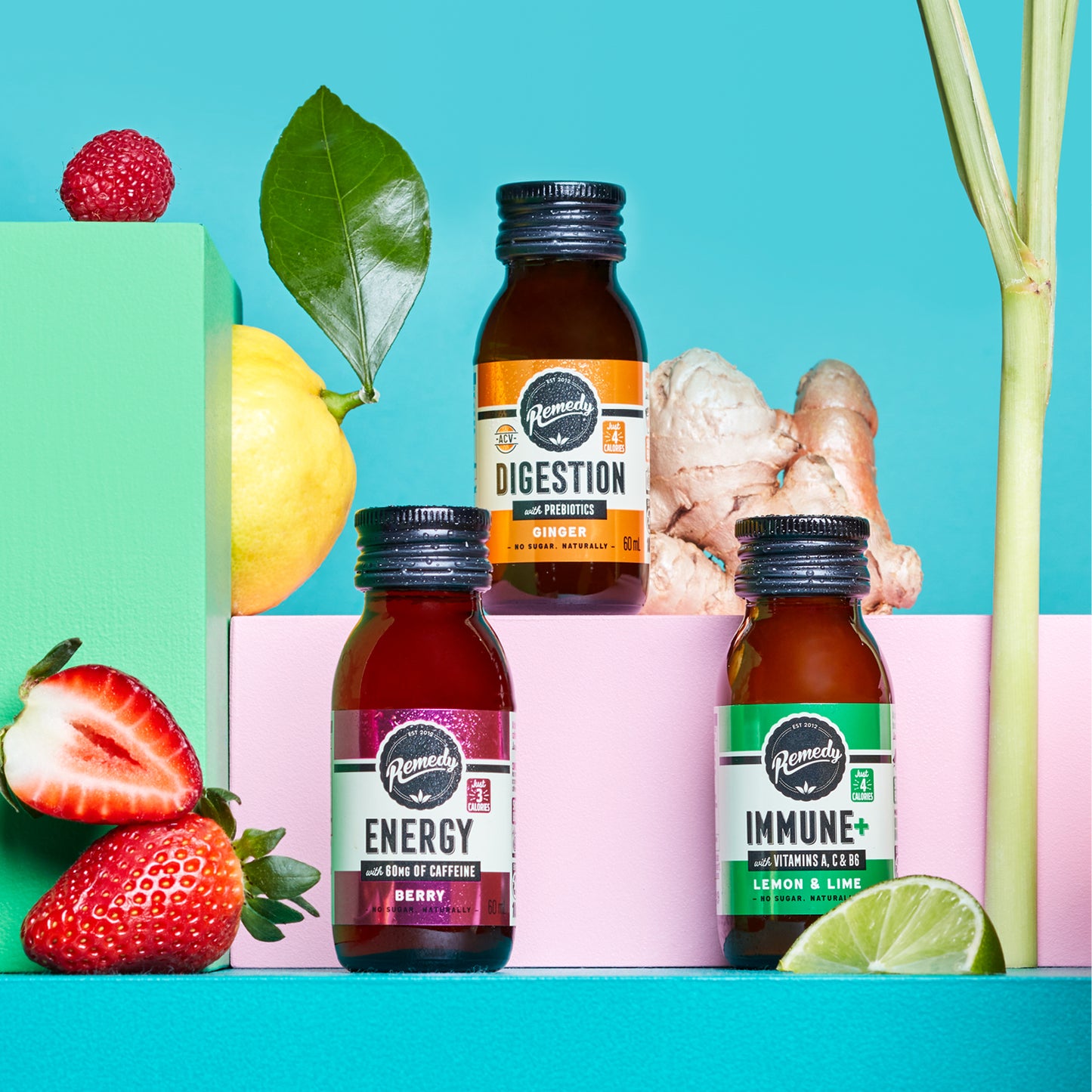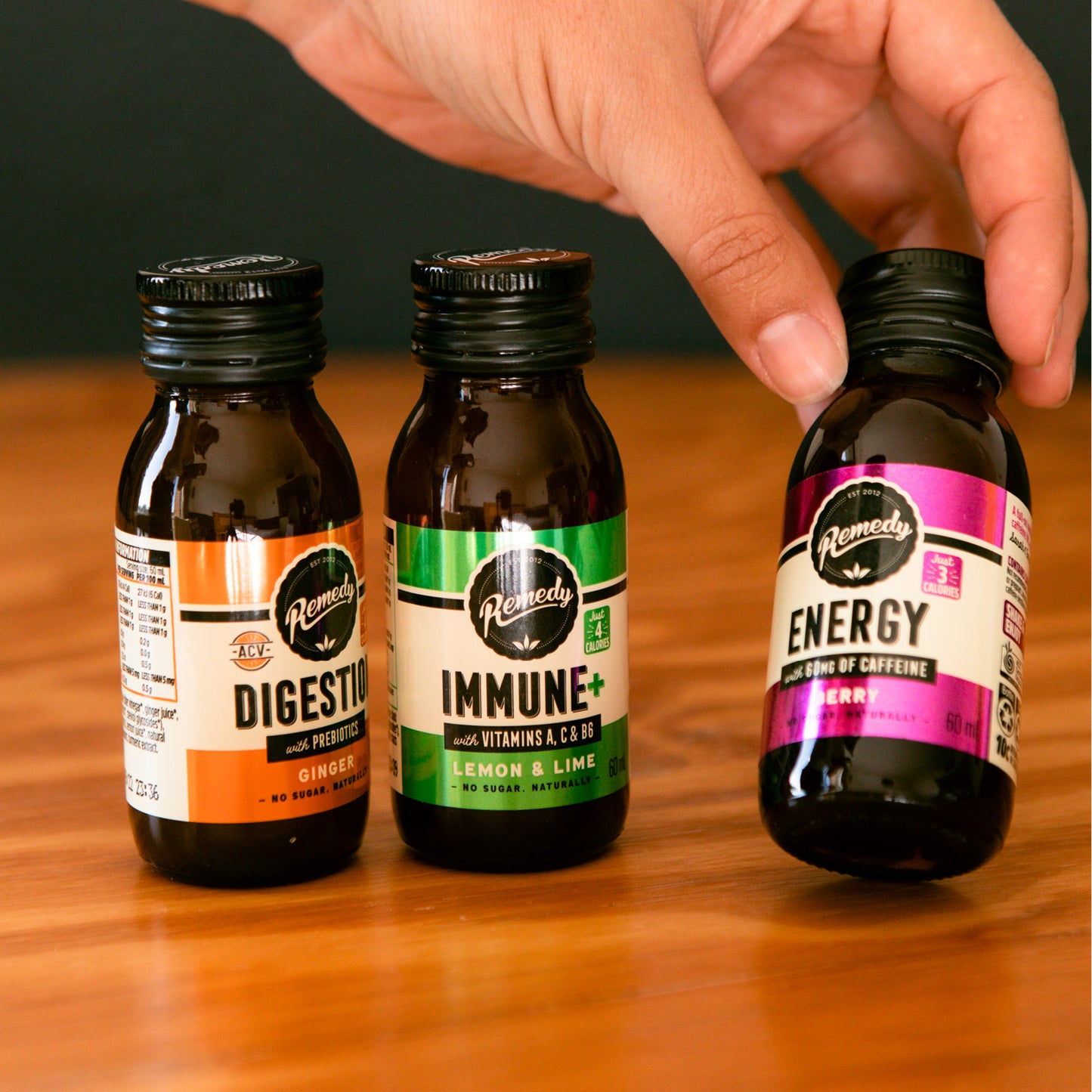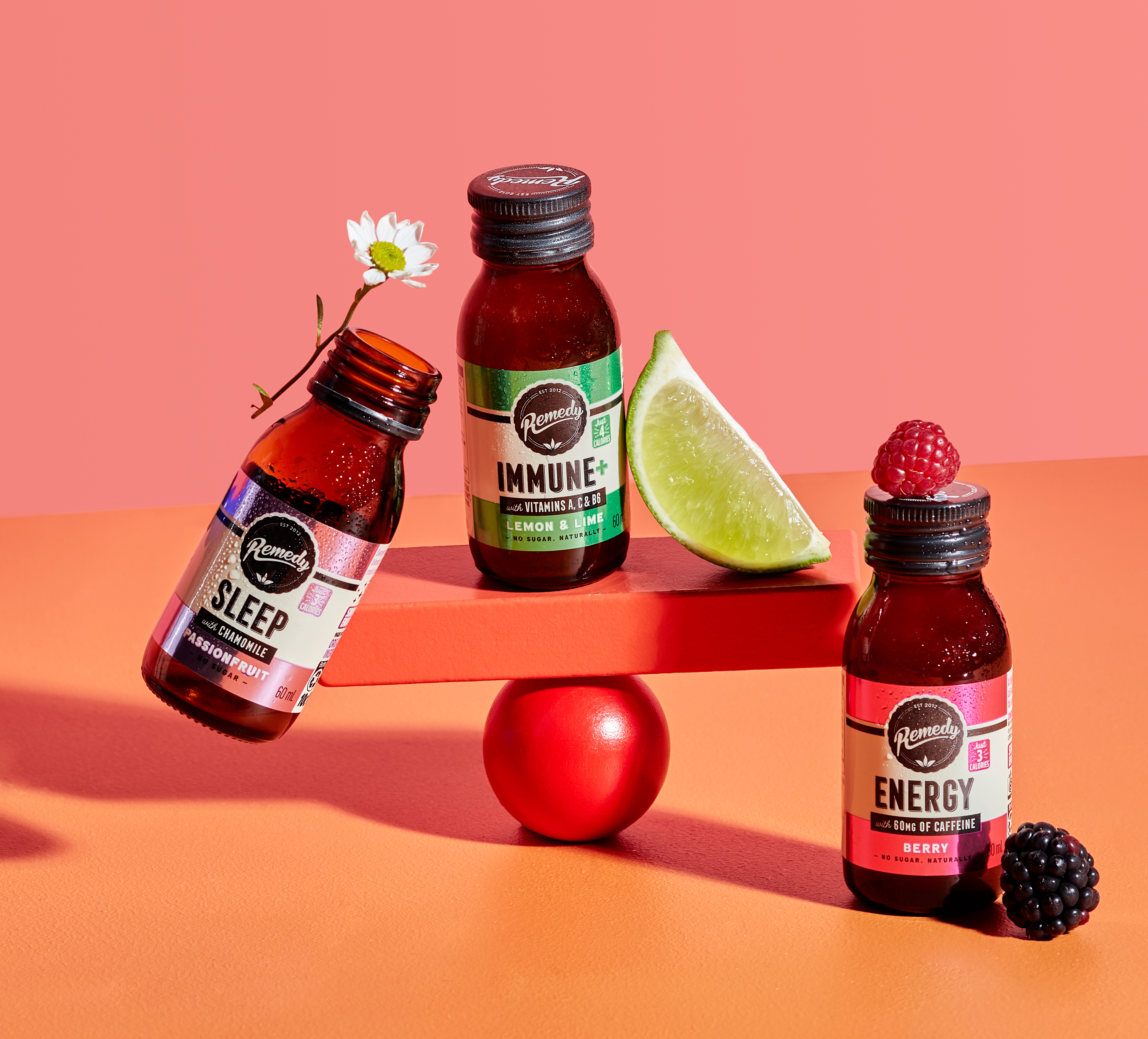 THE JUICY DETAILS
How many can I take? Can I take multiple Remedy Shots per day?

Trust your gut on what feels right for you! You can build them into your life to get ahead or fix something. That might be one each day or even all three.
Are Remedy Shots organic?

All our Remedy Shots are Organic.
Do Remedy Shots contain caffeine?

Remedy Digestion and Remedy Sleep do not contain caffeine. Remedy Immune+ has less than 6mg/60ml of caffeine, which is very low. Remedy Energy contains 60mg of caffeine per 60ml bottle, around the same amount as a small cup of instant coffee.
What temperature should you store Remedy Shots in?

You can keep Remedy Shots in the fridge or the cupboard! We brew out all the sugar, so there's no risk of refermentation. Given Remedy is made with top notch ingredients, we do recommend avoiding any environments that are too hot.
GREAT READS
So you want the dirt on all things Remedy, huh? Well, you've come to the right spot. We're spilling the beans, or should we say, spilling the tea (get it) - on our blog. You'll find the juicy gossip on what's going down at Remedy HQ, the lowdown on all our tasty bevvies and, to top it off, some freakin' delish recipes.
EXPLORE THE BLOG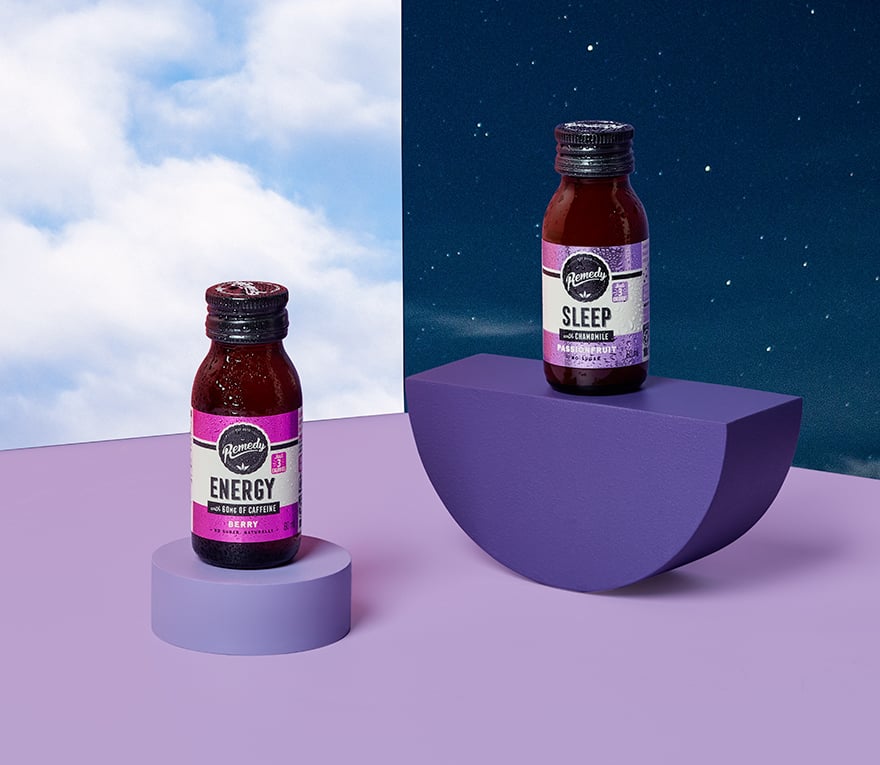 Ready to overhaul your morning and evening routines? Meet your new secret weapons to start and end the day right.
Ready to overhaul your morning and evening routines? Meet your new secret weapons to start and end the day right.