No more counting sheep! Remedy Sleep is a natural way to get a good night's rest. Made with passionflower, valerian root, L-theanine and chamomile, this mini but mighty blend is perfect for promoting relaxation and easing stress. So, whether you're having trouble falling asleep or want to enjoy some sweet dreams, the Remedy Sleep Shot is the perfect solution to help you get some zzz's.
Sale price
$40.00
Regular price
Unit price
per
FREE SHIPPING ON ALL ORDERS
Tasting Notes

This delicious, tangy passionfruit shot is the perfect balance of sweet and sour, with bright, juicy citrus notes and aromatic floral notes. It's the perfect sipper to relax and unwind before bed.
View full details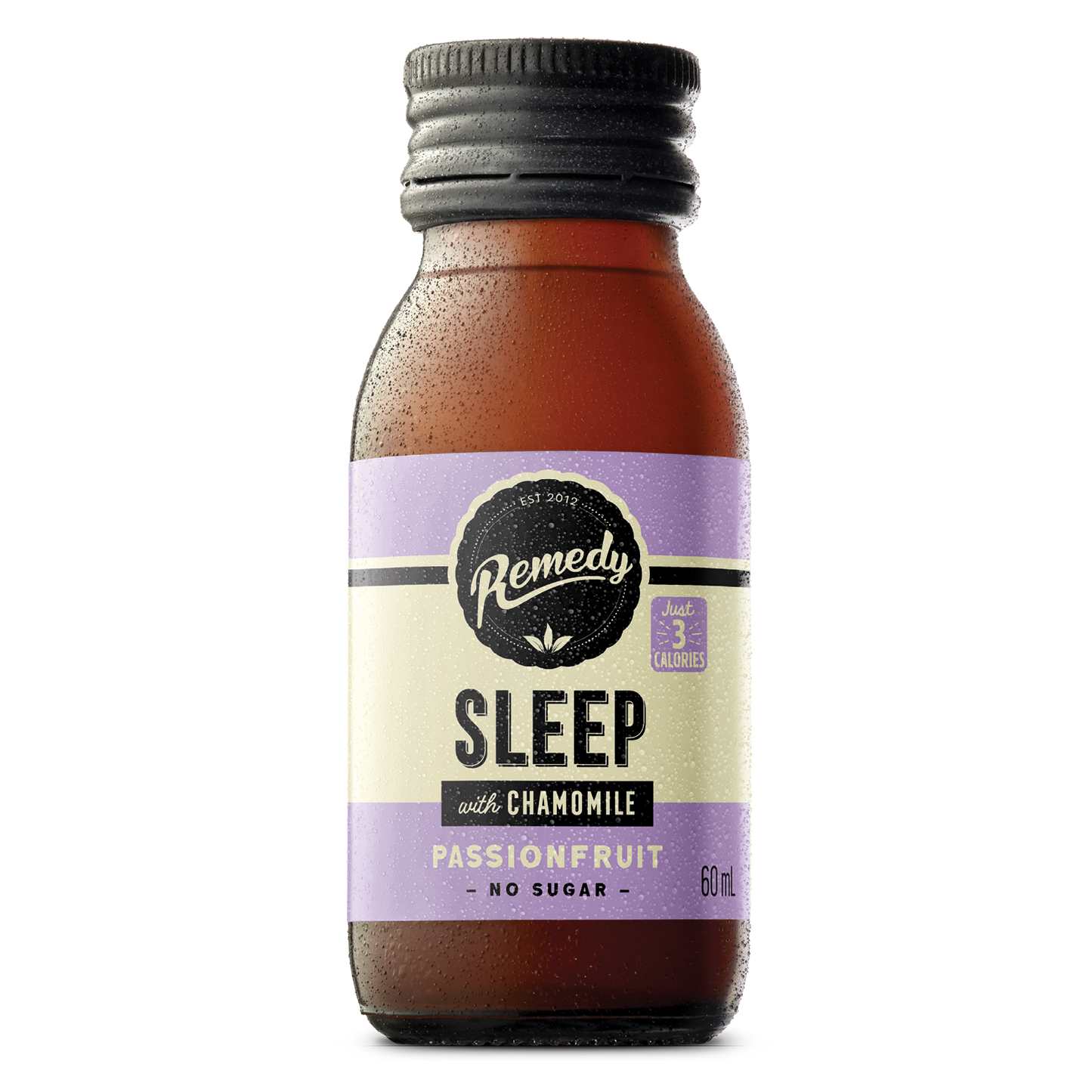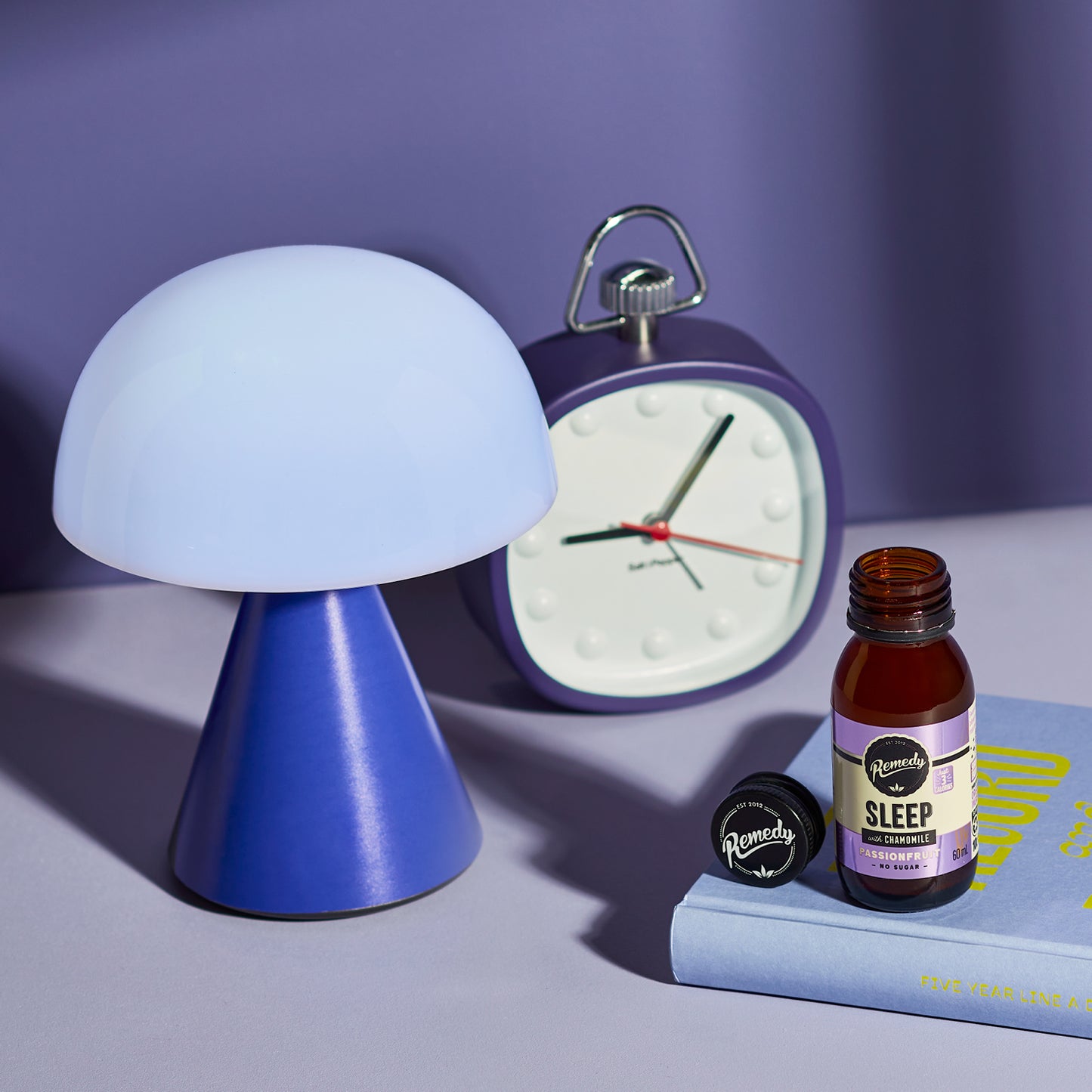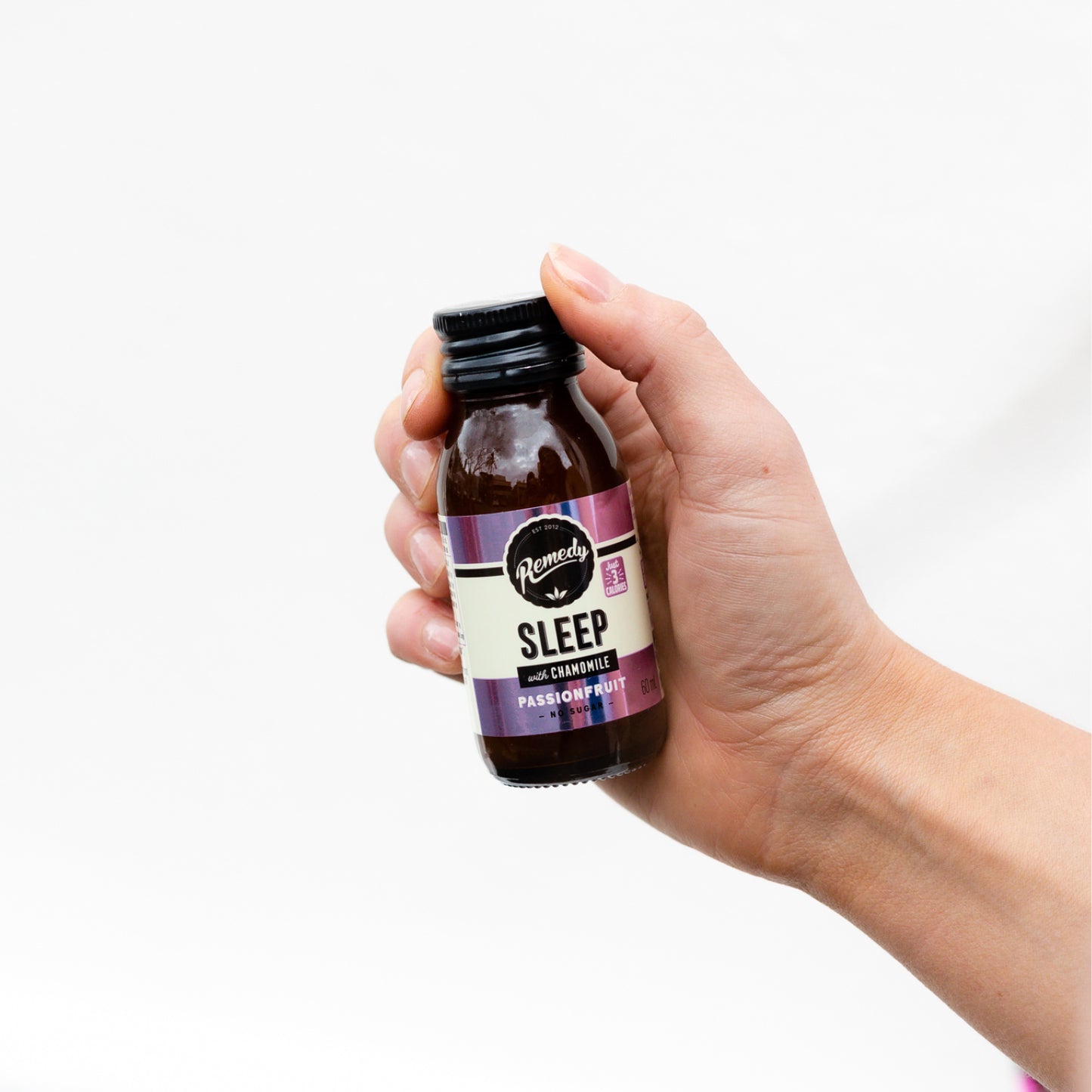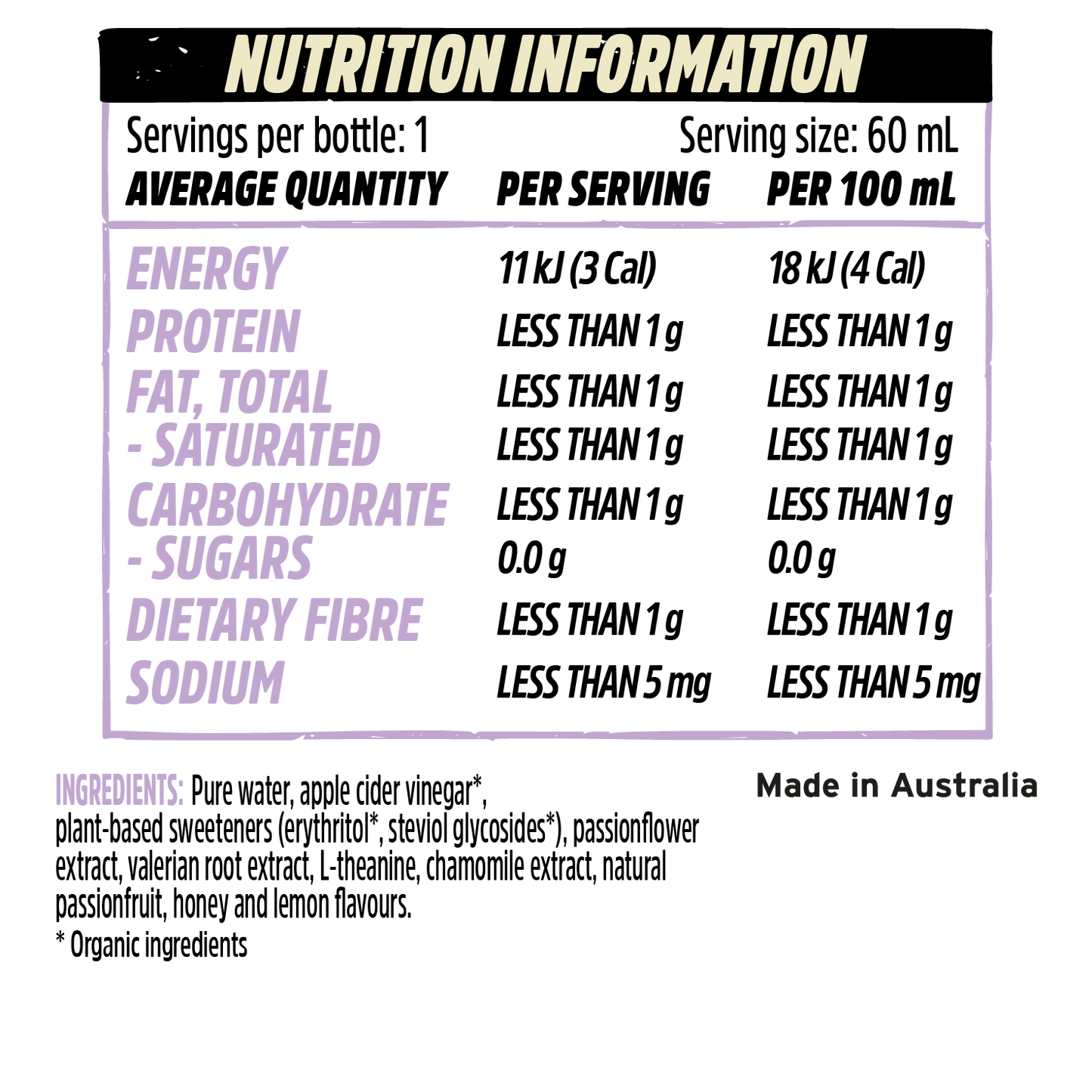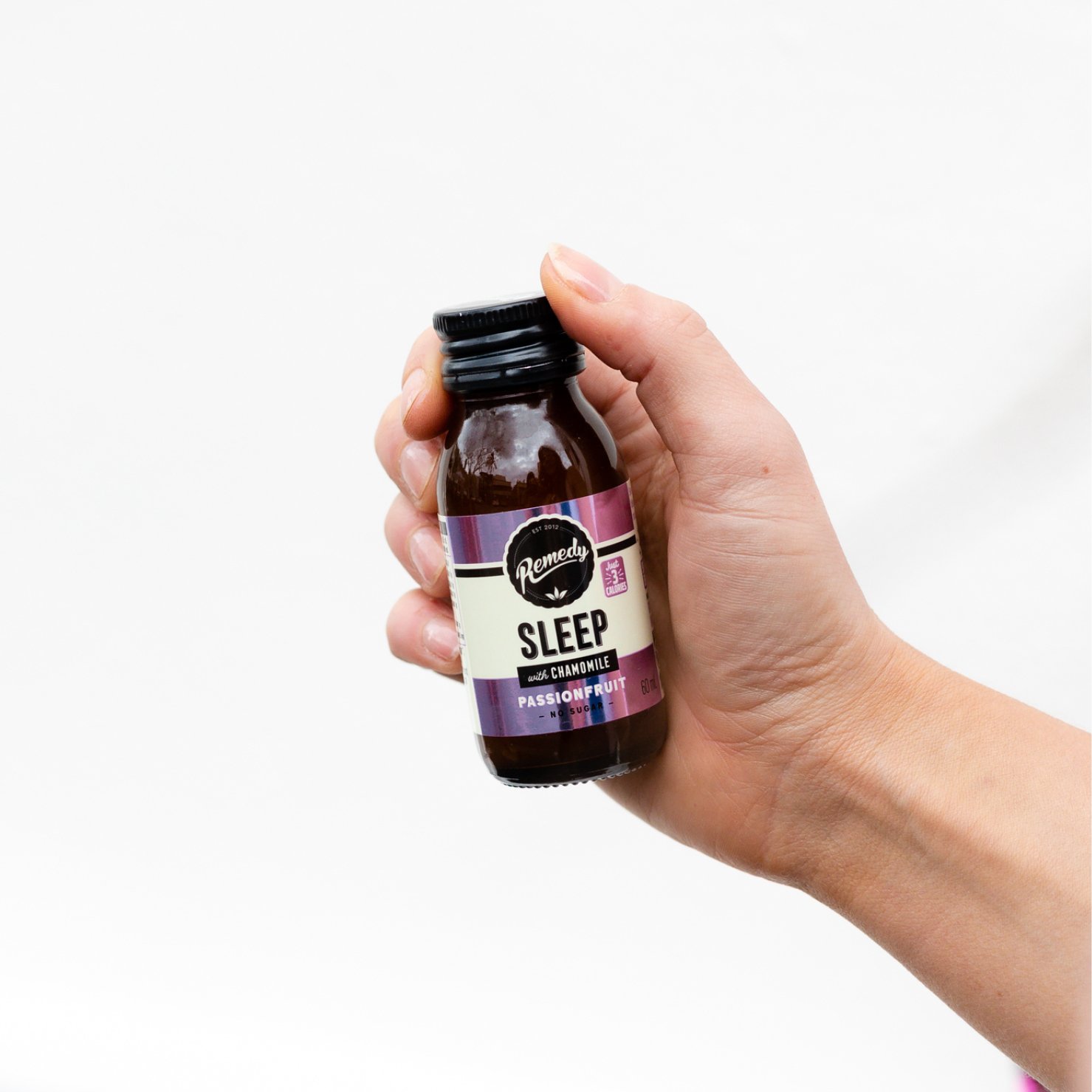 THE JUICY DETAILS
What's inside Remedy Sleep Shots?

Remedy Sleep Shots are made with apple cider vinegar, passionflower extract, valerian root extract, L-theanine, chamomile extract, natural passionfruit, honey and lemon.
When should I take a Remedy Shot?

Remedy Sleep is a natural way to unwind and get a good night's rest, so sip before bed to help you get some much needed zzz's.
How many can I take? Can I take multiple Remedy Shots per day?

Trust your gut on what feels right for you! You can build them into your life to get ahead or fix something. That might be one each day or even all three.
What temperature should you store Remedy Shots in?

You can keep Remedy Shots in the fridge or the cupboard! We brew out all the sugar, so there's no risk of refermentation. Given Remedy is made with top notch ingredients, we do recommend avoiding any environments that are too hot.
GREAT READS
So you want the dirt on all things Remedy, huh? Well, you've come to the right spot. We're spilling the beans, or should we say, spilling the tea (get it) - on our blog. You'll find the juicy gossip on what's going down at Remedy HQ, the lowdown on all our tasty bevvies and, to top it off, some freakin' delish recipes.
EXPLORE THE BLOG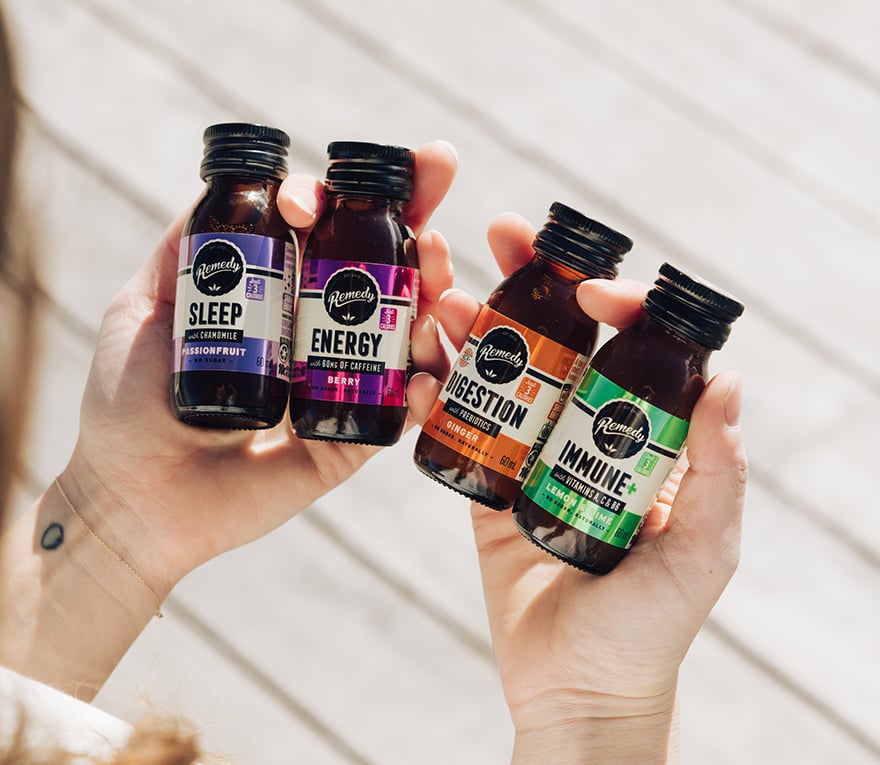 Learn what happened when Brodie Lancaster trialed Remedy Shots for a week.
Learn what happened when Brodie Lancaster trialed Remedy Shots for a week.